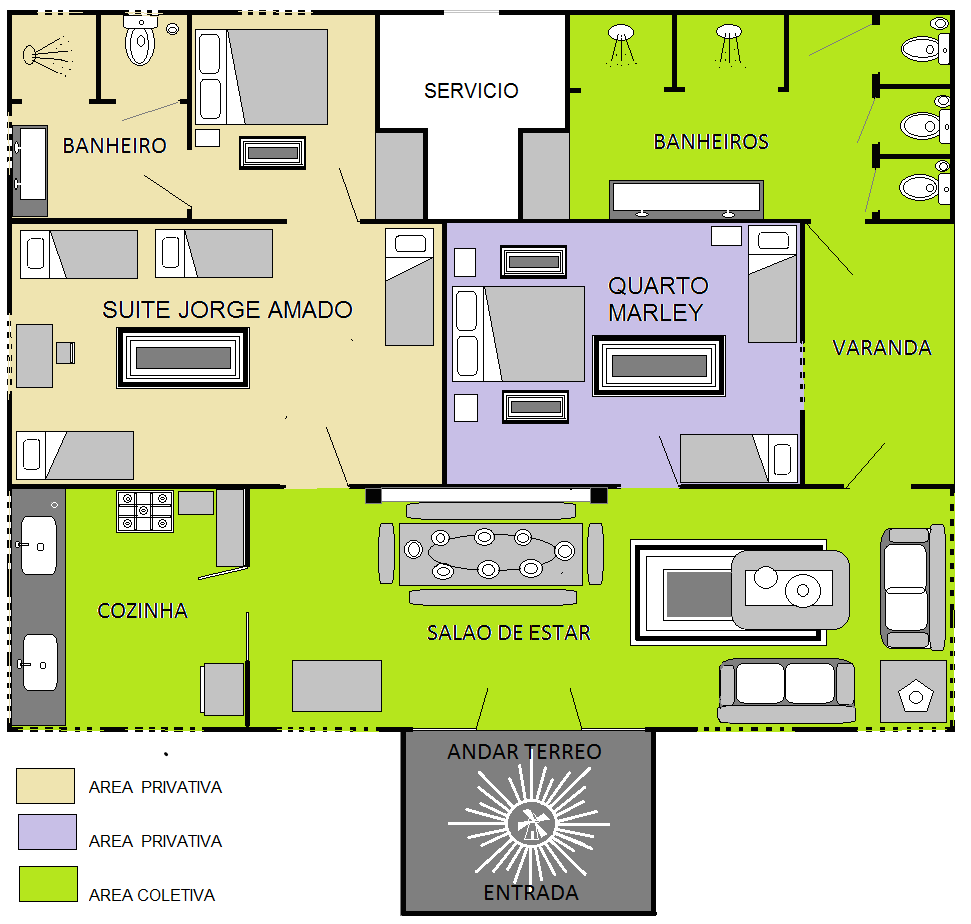 CASA TEATRO is the central structure of  Saovento which hosts  artistic  and cultural events  in general, workshops, groups in residency , study meetings , conventions . The two floors building, has a large and ventilated 200 m2 room with wooden floor , dressing room with toilette and a storage room upstairs.
To the ground floor wr find with the same surface  a lighty and large livingroom, the kitchenm three bedrooms with 14 sleeping places  (one for two, one for 4 and one for 8 persons ) and two huge bathrooms with showers. CASA TEATRO is the  ideal place to  develope different activities  , hosting both teachers and students .
At the ground floor we  have as well the sculpture atelier under a 120 m2 covered indipendent structure.
 CASA TEATRO booking costs at  :  Info and costs