BEXBA
Body Expression Bahia 2017
hosts an initiative by
The Axis Syllabus International Research Community  in
 SAOVENTO Fazenda Criativa
Mogiquiçaba Belmonte Bahia BR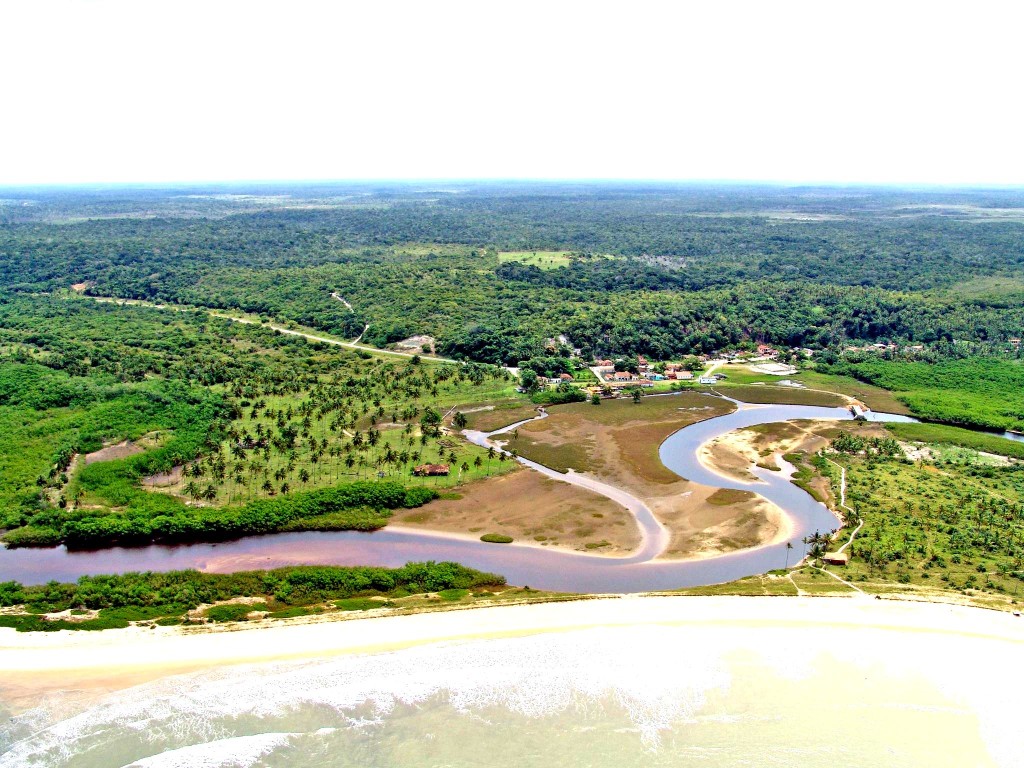 Movimenta MANGUE
Art – Science – Human beings – Nature
16 -22 February 2017
A poetic, scientific and artistic investigation of the body's relationship in the natural context of the mangroves, "the exposed roots"
"The space between me and another is that space where the dialogue between fullness
and emptiness expresses itself as a limit or a potential, nothing is absolute.
The structures that live in that space, trace the bonds that determines the culture of that space" (S.P.)
Awaken our capacity to perceive nature as a set of material and immaterial elements that are at one with our body structure system.
In this collective experimental research experience we will explore different points of view, using biomechanics analysis, movements and expressive practice and plastic arts.
Using diverse references in order to develop our perception of the connection between our interior and exterior world, we will stimulate our capacity to adapt in a live, three dimensional and constantly transforming environment.
    
Sara and Loredana, both of Italian origin, have lived and worked in Bahia for many years. Now, with two different but complimentary approaches, they will embark on a journey of the body using listening and observational practices. Amongst the surroundings of their particular field of research, the mangroves, we will explore these possibilities using artistic elaborations.
Into the MANGROVES – a collective poetic action through visible and tangible roots. Going through the mangroves will begin with a physical and emotional training with the aim to open our perceptive channels, awaken our capacity to adapt and our intuitive interaction strategies.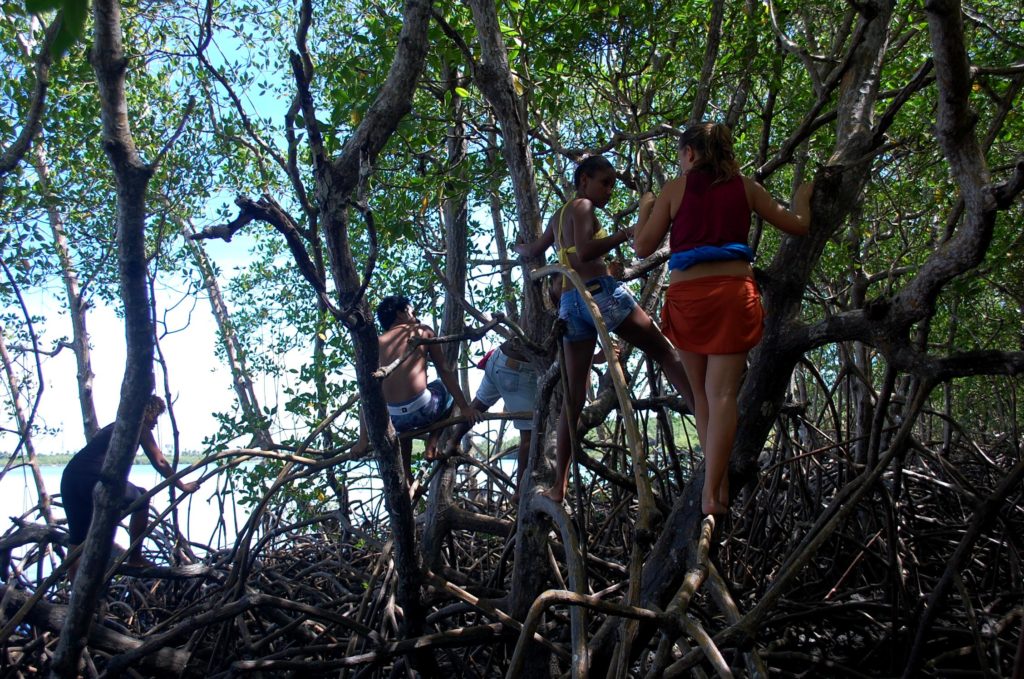 The PRACTICES :
Axis Syllabus with Sara Parisi 
The analytical point of view. In which we will develop our capacity to perceive the continuity that exists between the structure of nature and the architecture of the body. Using biomechanics as a reference, we will explore functional movement strategy to make our rational, sensitive and material dimensions interact together in the context of nature.
Training Dinamicocreativo with Loredana Manfré 
In which we will activate our sensory reaction system and perception through the medium of dance and instinctive gestures in relation to "nature". Through the use of expressive languages, we will translate emotions through performance: body/movement, voice/song/word/writing, space/material/objects.
Plastic art Intervenction in the Mangroves with Giampi D'Andrea 
To create three-dimensional images through movement. Using the mud from the mangroves at low tide, we will use the body to mould three-dimensional images that will instantly capture dynamic actions. This process allows us to create positive and negative (full – empty) three-dimensional copies of the body's architecture.
Slackline with Thiago Oliveira   
The constant negotiation between dynamic balance. As we walk along the slackline, our body's coordination will be stimulated by this suspended and flexible support. Demonstrating similarities to the characteristics of the mangroves root structure. It allows the body to fall, to adjust and to balance in relation with gravity.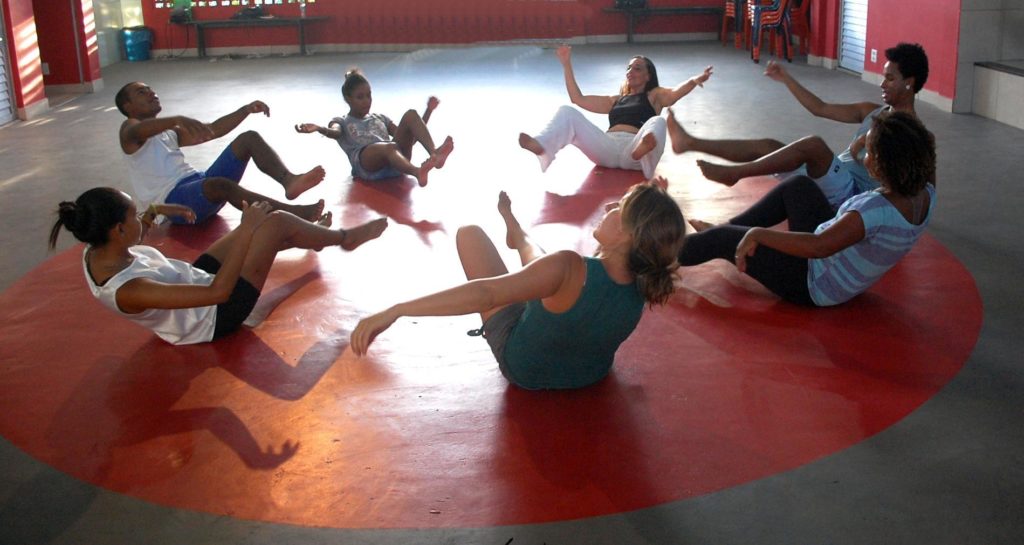 BIOGRAPHIES
SARA Parisi (Italy/Bahia). Dancer, pedagogue and choreographer, involved in artistic and cultural projects in Europe, Benin, and Bahia (Brazil). Graduated in Motor and Sport Science she deepens the biomechanical movement analysis through the Axis Syllabus system. Her artistic path began in 2003 through the study and collaboration with the Italian choreograph and pedagogue Francesca Pedullà, accrued to date in various forms and contexts. Graduated from Traditional Arts Academy "IAT GONG" she expands on the relationship between traditional code and contemporary arts. She explore and teach dance inspired by Hip Hop culture and Wests African dance, in particular in Benin. In 2006 she co-founded the italian-based association CQB, which is dedicated to providing creative platforms for exchange, experience and expression around inter-cultural and sociopolitical issues such as migration and global consumerism. CQB also organize cultural and artistic exchange projects in Europe and Benin, produce shows and a creative laboratories for adults and children. She assisted F.Pedullà in the direction of the international project TRACES – dance and choreographic composition school for professional dancers, in Cotonou Benin, brought by The AS Research Community in collaboration with Ass.SONAGNON. Since 2010 she has directed the Cultural Project of social inclusion through arts, CULTIVANDO OPORTUNIDADES in Canavieiras Bahia, BR, where she directed dance pieces. Links on: www.assocqb.it, www.axissyllabus.org
LOREDANA Manfré (Italy/Brazil) Dramatist, performer and founder of the Training Dinamicocreativo system. For many years she has worked in international artistic projects developing networks between Europe and Brazil. She produces Corporal and puppet theatre shows inspired by the Japanese "Bunraku" theatre. She applies the Training Dinamicocreativo system in mental health departments curing the prevention through the relation between Art, Environment, Science and Human Beings. She co-founded with sculptor Giampi D'Andrea, the International Center Saovento Fazenda Criativa, in Mogiquiçaba, Belmonte-Bahia and the project BEXBA Body Expression Bahia – Expressive research of the body in contact with nature. She collaborates with the AITSaM (Italian Mental health Tutelage Association) where in 2005 she founded "Il Gabbiano" an experimental theater group, creating performances using Training Dinamicocriativo methodology. In 2013 she wrote a book that document the experience: "Insieme Possiamo Volare" (Together we can fly"), (gruppoilgabbiano.wordpress.com) Working as a dramatist with special focus on the theme of immigration, her last productions "Acoa Tera" highlighted the immigration dynamic between Italy and Brazil (since 1874).
GIAMPI D'Andrea Moravecia (Italy/Bahia) Portraitist, designer and sculptor. He was born in Italy in 1952 and graduated with a Masters in Art at the State Art Institute of Venice. He went onto teaching in Private and Public schools in Italy, until 2003.
His work has been exhibited in Italy, Germany, Brazil, Cuba, Denmark, France (sculpture prize at the Lyon Salon D'Hivers in 1992), Greece, ex Yugoslavia, Holland, Poland, Sweden and Hungary. Moreover , he has created various public art installations in Italy, Austria, Poland and Cuba. Founder of the Contemporary Art project "De Valigia: the suitcase as the metaphor for ones own cultural luggage". He coordinated and directed 15 international stages including two cities for European Capital of Culture: Copenhagen '96 and Thessaloniki '97. He worked as scene designer in several Theater companies in Italy and abroad. He moved to Mogiquicaba/Belmonte, Bahia, in 2005 where he set up an art centre "Saovento Fazenda Criativa" with Loredana Manfre. www.saovento.com
THIAGO Oliveira (Bahia/Italy) Artisan, performer and Slackline athlete, born in Canavieras, Bahia south coast, BR. Since Thiago's childhood, his natural playground has been the beach, the river, and amongst the mangroves. In 2008 he began to intertwine coconut leaves to create different objects and shapes. (www.artepalha.wixsite.com/artepalha). He started "slacklining" in order to challenge his balancing and acrobatic skills. To this day, he practices this discipline as a professional athlete and since 2015 he has been sponsored by Spider Slackline ITALIA. Furthermore, he participates in and organises competitions in Italy and Brasil. Since 2014, he has combined juggling, fire performaance, Slackline and the "Origami" style of weaving tradition from Bahia, as a contemporary performance.
If you would like to spend more days in Saovento, please contact: info@Saovento.com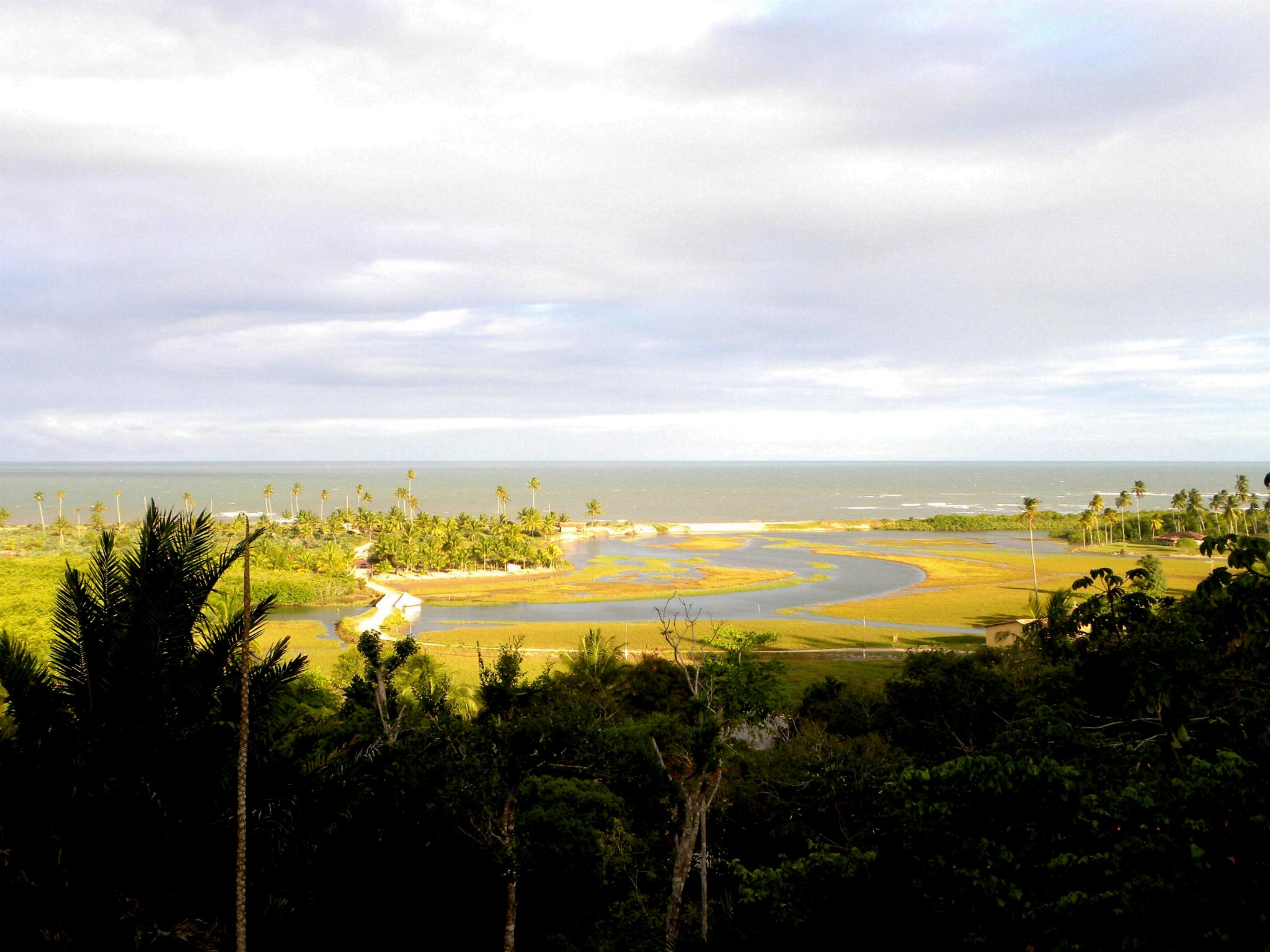 CONTACTS: movimentamangue@gmail.com
Tel SAOVENTO: +55 (0) 73 99123 2302
Tel Sara: +55 (0) 73 99937 5244
Tel Loredana: +55 (0) 73 99903 2080