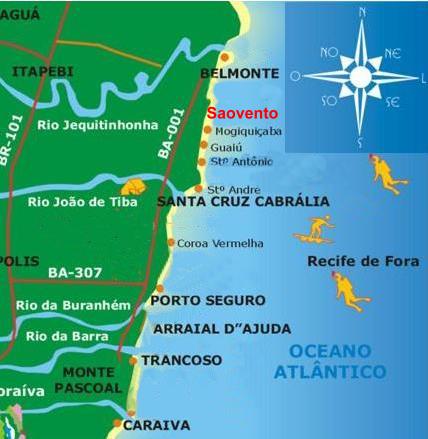 "Saovento Fazenda Criativa" is an international art and wellness centre in contact with nature, faced on the Atlantic Ocean, founded in 2005 in Mogiquiçaba Belmonre Bahia by the artists Giampi D'Andrea e Loredana Manfré.
HOW TO GET THERE
The centre is based 50 km at north of Porto Seguro Bahia international airport. At half way coming up north, in Santa Cruz de Cabralia we must cross the river João de Tiba with a ferry boat and within few minutes we arrive on a 50 km portion of land with five urban centers, one after the other . The first one, Santo Andrè, 800 inhabitants between which a lot of foreigners is the most touristic , at 12 km follows Santo Antonio with 2000 souls nearly all "natives", still 7 km and we arrive in Guaiù with a thousand inhabitants, several foreigners in majority french, 5 km ahead we arrive in Mogiquiçaba with it's 250 souls nearly all natives fishermen and rural workers, there, on the highlands we find Saovento Fazenda Criativa…   26 km ahead , the last town, the chief­town with a rich past of "cacao producer" and splendid colonial architectures …Belmonte , witch territory   ends on the edges of the Rio Jequitinhonha which in the ancient inhabitants language means "the large river" … without bridges. His  lighthouse still in good shape came out from the Gustave Eiffel foundry and Antoine de Saint Exupéry used to make regular stages there with  the Aeropostale during his journeys between Paris and Buenos Aires in the thirties. These lands are beautifully described by the bahian writter Jorge Amado in different books with neat images as intense as the nature and the history of Bahia…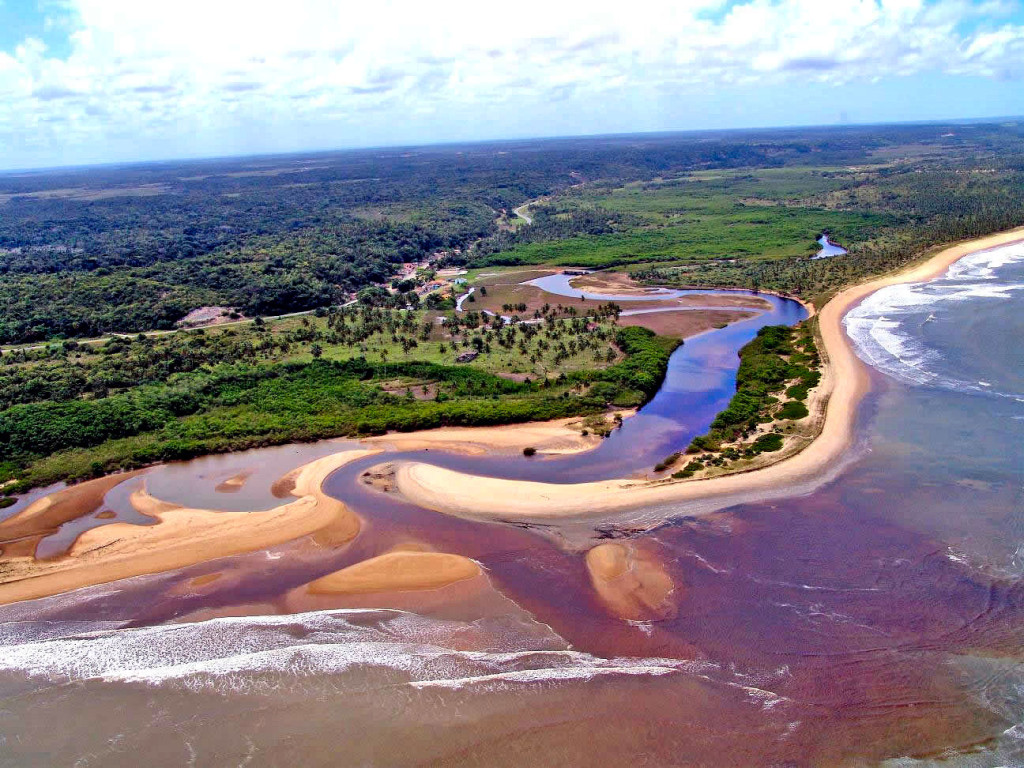 Mogiquiçaba and Rio Preto estuary.